Previous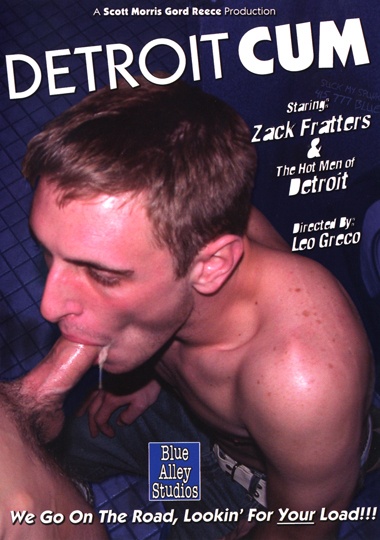 |
Next product YOU'VE BEEN SERVED
Some men have crappy jobs. Others — like Brian Bonds, Mason Lear, Alex Hawk, and Sherman Maus — have challenging jobs that make their day interesting, to say the least. And these men aren't above using whatever skill set they have to do their duty and what needs to be done. Like delivering legal documents to Damien Kilauea, DJ, Hans Berlin, Sean Knight, and Josh Knight. And now, like the men in this DVD…You've Been Served!
Manufacturer:

Bareback Cum Pigs

Run Time:

98

Audio:

Live Sound

Cast:

Brian Bond, Damien Kilauea, DJ, Mason Lear, Hans Berli, Alex Hawk, Sherman Mau, Sean Knight, Josh Ston, Alex Hawk

Year Produced:

2018

Shipping Time:

3 to 5 days

Aspect Ratio:

16:9 WIDESCREEN

Regional Encoding:

None

UPC:

847046019647
Market price:

$39.95

, you save

$20.00

$19.95
Your browser does not support HTML5 video.Product Scenes

1 - Brian Bonds and Damien Kilauea
When Brian Bonds gets mail delivery for someone else, he takes it upon himself to hand deliver the piece. Yes, he's a nice guy and yes, he's new to the neighborhood so hand delivering an item mistakenly put in his box would be the right thing to do. However, he thinks he knows who the mail is for and he secretly hopes he'll get some action. When he knocks on the door, the man on the other side turns out to be none other than Damien Kilauea. Brian has the hots for the muscled bulldog and always up for a quick fuck. As is Damien, who throws caution to the wind, invites Brian inside and gets slammed on his own table, bareback flip fucking and pounded hard.
---


2 - DJ and Mason Lear
Have you ever fallen for someone? Really, really fallen? Mason Lear sure has. We don't know if it's because DJ is a super hot, tattooed hunk or because Mason simply needed a running partner. Then again, maybe it was just because he was horny. Whatever the reason, Mason was prepared. He stood waiting, and when DJ ran past, Mason stepped it up. Racing side by side, the two eyed each other but, alas, poor Mason took a tumble. Luckily, DJ didn't live far. Luckier still was that the hung, tattooed scruffy blond knew exactly how to bareback fuck Mason's hole, with a deep, steady pounding, eventually breeding the otter with seed and leaving him dripping with cum. Mason might have gotten his ass fucked and creamed with DJ just got served! Hmmm. The lengths some will take to fulfill their duty.
---


3 - Hans Berlin and Alex Hawk
In order for Alex Hawk to live the happy-go-lucky life he enjoys, he sometimes has to do a bit work. One of the many things he does is freelance for a law firm, serving papers to clients called to court. Hans Berlin is on Alex's list. Except Hans is elusive, if not extremely difficult to reach. So Alex gets sneaky. He stalks the hung, uncut hunk and makes an appointment to get royally plowed in exchange for some monetary compensation. Hell, after all, sometimes you just get THAT horny. Besides, if Alex is going to serve papers, might as well get some cock out of it. Especially a big one like the one Hans swinging between his legs! Ever the dutiful escort, Hans gives Alex exactly what they agreed upon: one of a hell pounding, balls deep, complete with seeding. The two sex fiends fuck bareback and clearly, the sex is enjoyed by both. But when the time comes to ante up, Alex has a surprise for Hans. With cum still dribbling out of his hole, Alex slaps a document on Hans's chest. The hunk's been served!
---


4 - Sherman Maus and Sean Knight
While bearded Sean Knight takes a dip in his pool, Sherman Maus is dressed as a pool boy. His objective? To serve legal papers to, as he himself says, "the rich douche bag." Except Sherman is in for a surprise. Sean is just his type! Still, work is work and play is play. Sherman proceeds to serve Sean, but when he's done -- and despite Sean's disrespect for the law -- Sherman show's Sean a different part of law. It's the long arm of the law, and FYI, it's Sherman's humongous cock! After chowing down on that meaty bad boy, Sean gets on all fours and gives up his hairy ass for a good rimming and then a bareback fuck that leaves his furry belly matted in jizz.
---

5 - Josh Stone and Alex Hawk
Alex Hawk has things on his mind, things that have been brewing for a while, now. You can see and feel the angst on his face and, as he lingers just outside his home as if questioning what he's about to do, there almost seems to be a heaviness to him. What the hell is happening? How can he...? And what if...? How is he supposed to...? In this confused state, Alex walks inside. Josh Stone greets him with a kiss and a glass of wine. After all, the work day is over and it's time to unwind. But first, there are more important things. Like slow, sloppy kissing that leads to mutual, deep throat cock sucking. And it is SO good! You can just about feel their oral skills on your own cock as they work on each other, working towards the best part of sex: raw throbbing cock in pulsating, hungry fuck hole. Josh bareback fucks Alex right there, on the table, taking his sweet time as they both satisfy their lustful urges. Except Alex has an unexpected surprise for Josh!
---
Weight

0.4000 lbs

SKU

PT-BBCP26

Run Time

98

Audio

Live Sound

Pay Per View

227774

Cast

Brian Bond, Damien Kilauea, DJ, Mason Lear, Hans Berli, Alex Hawk, Sherman Mau, Sean Knight, Josh Ston, Alex Hawk

Year Produced

2018

Shipping Time

3 to 5 days

Aspect Ratio

16:9 WIDESCREEN

Regional Encoding

None

UPC

847046019647

Manufacturer

Bareback Cum Pigs
Customers who bought this product also bought
Customers who viewed this product bought